Academic Resumes 101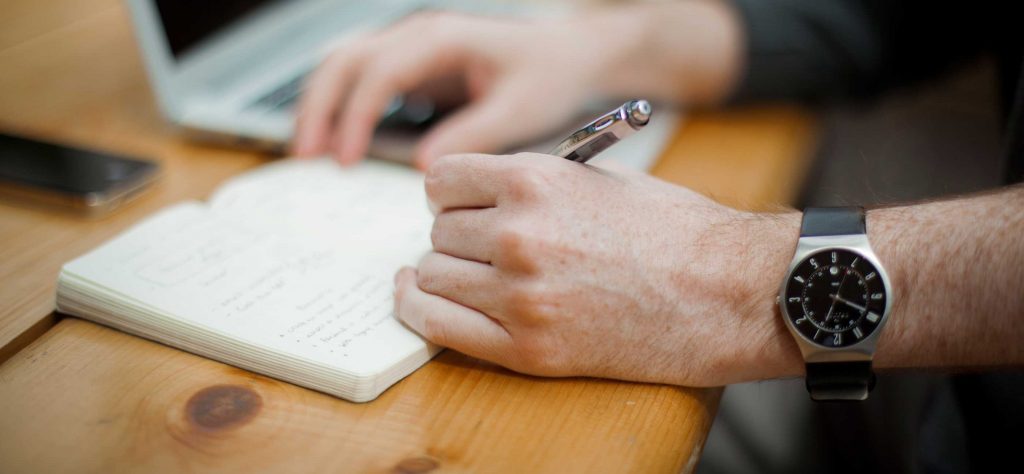 Resumes are used for a variety of purposes, and it is for this reason that there are a number of different formats, types, and standards that deviate from what our normal idea of a resume may be.
Another purpose of a well-written resume, besides helping you secure your desired position for employment, is to help you advance in a specialised academic field. Academic resumes are an important addition to a researcher, instructor, or academic's toolkit, especially when seeking admission to a postgraduate program, applying for teaching positions, securing funding for research studies, or in highlighting important contributions to a field of research.
            At Hobart Resume, we do hundreds of academic resumes every year for clients in various fields including scientific research, social science, laboratory sciences, and medical and nursing research. More and more clients are looking to have a competitive edge in their area of work, especially in growing scientific and academic communities. Universities, schools, institutes, and private companies may require a strongly written and comprehensive academic resume where they want to see a list of published works, areas of specialisation, and contributions to knowledge.
Here are 4 things to remember about building your own academic resume:
Organise information with headers.
Reading through an academic resume may be confusing and overwhelming for some readers as they typically contain more information than a regular resume. Because of the volume of information presented, it is important to be neat and orderly when listing down information ensuring it is written in a manner that will be understood by the reader. Organising information in a systematic manner allows you to highlight your credentials and your achievements without overwhelming your reader with details that are disjointed or messy.
Instead of huge blocks of text, you can break up your credentials into several headers and sections. Consider highlighting educational attainment, publications, trainings, and seminars attended, grants/contracts, licences, certifications, patents, etc. by listing them in dot points under explicit headers or section markers. This will help your reader to know exactly where to find the information they are looking for.
2. Use reverse chronological order for publications and cited works
Another area where academic resumes differ from regular resumes is the length. Whilst most conservative resume formats limit the page count to 2-5 pages, academic resumes are certainly longer and include more detailed information. For some clients, their lists of publications and contributions to academic literature may take 2-3 pages. This may be broken down into books, book chapters, edited journals, published and refereed journals, co-authored works, and even a special section non journal articles published in reputable and high-ranking academic journals.
Ensuring that the proper format is used when listing publications is important. We advise using the type of citation style or reference format that is prevalent in your industry. For instance, medical academic resumes may use the American Medical Association (AMA) format, whilst others in the social sciences and laboratory research may use the APA or MLA formats.  If there are multiple authors including yourself, highlight or bold your name in the citation. For some fields, it may also be beneficial to separate the list of works where your name is placed as the first author.
3. Include helpful and specific details
Since length and brevity is not a primary concern in academic resumes, the possibilities in what you can put in your resume are boundless. Though academic resumes typically do not include specific job descriptions for each employment or engagement, it is important to outline your skills and qualifications, showing both versatility and specialisation. Strike a perfect balance between being a specialist and a generalist.
Other information that may be included to support your claims are research accomplishments, specific methodologies and data-gathering methods used for various dissertations, conferences attended, relevant projects, and participation in research groups and team collaborations. More and more academics also find their niche in international research, so it is important to mention country-specific research projects. Moreover, some of our more successful applicants have participated in cutting-edge and cross-/multi-disciplinary research. Your resume should demonstrate the skills and competencies that you have gained throughout your academic career.
4. Focus on specific and specialised research skills
In an increasingly competitive academic environment, having a niche specialisation or a unique field of study are keys to standing out from your peers. For instance, a cross-disciplinary interest in a completely different field may enrich your profile through a combination of conventional and unorthodox research approaches and methodologies. Employers may also appreciate it if you are able to combine offbeat and atypical areas of research or academic interests. More importantly, the current velocity of information and research requires that academics prioritise the focus on multidisciplinary areas. The more that you are able to integrate a variety of research areas and approaches to your scholarship, that more connections you will be able to find in growing fields of research and academic work.
            A professional resume writing service can assist you in making sure that your academic resume is written to an exceptional standard. Hobart Resume has a wealth of experience in assisting academics, instructors, lecturers, and researchers in creating a robust resume that appeals to prospective employers, university officials, funding sources, and potential partners and collaborators. Contact Hobart Resume now to inquire about crafting your perfectly written academic resume.