Australian Government Applications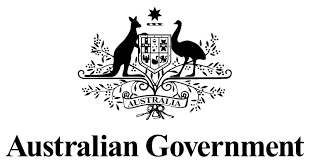 Applying for a government job in Australia can be a competitive and rigorous process, but it can also be a rewarding and fulfilling career path. With a wide range of agencies and departments, the Australian Government offers a diverse range of job opportunities, from administrative roles, policy development roles, scientific research roles and many other exciting openings.
If you're considering applying for a government job in Australia, it's important to understand the process and know what to expect. Here's a step-by-step guide to help you navigate the application process and increase your chances of success:
Identify the job you're interested in: The Australian government job market is vast, with opportunities available across a wide range of agencies and departments. Start by identifying the specific job type, agency or department you're interested in and make sure you understand the requirements and responsibilities of the role.
Check your eligibility: Most government jobs in Australia have specific eligibility requirements, such as Australian Citizenship, security clearances, or certain levels of education and experience. Make sure you meet the eligibility requirements before you begin the application process.
Understand the selection process: The selection process for government jobs in Australia is often more comprehensive than for private sector jobs. In addition to a resume and cover letter, you may be required to complete an application form and address selection criteria. Selection criteria are specific requirements for the job, and you will need to provide concrete examples of how you meet those requirements. Reading through these can also help you decide if the role is right for you.
It's important to carefully review the selection criteria and address each requirement in a clear and specific way. Each role will have a specific Role Description, or Job Description. This document provides us with the information about the job itself along with the skills, experience and qualifications that are required for the role and also can describe the job application process and any mandatory requirements. It generally also outlines information such as any page or word limits and identifies any additional notes you need to know. The job market is very competitive applications have more chance of attracting interest from the selection panel if they are well presented, succinct and relevant.
Create your application: Services such as Hobart Resume are here to assist you in the creation of your documents. Our role is first to identify the documents required, then assist with writing the detailed resume, cover letter and criteria response.
Your resume should be concise, easy to read, and focused on the most relevant information for the job you're applying for. It's also important to tailor your resume to each specific job you apply for, highlighting the skills and experience that make you a strong fit for that particular role. Our team will assign you a professional resume writer who will be in contact with you via phone/email to collect any information required to do the initial review. Your degree qualified writer will also discuss the role with you, collect any 'new' information along with your criteria responses which will in-turn aid in the creation of your documents.
Prepare for the interview: If you're selected for an interview, it's important to be well-prepared. Research the agency or department you're interviewing with and have a good understanding of the job and its responsibilities. More often than not the selection criteria responses you provide are also what will be discussed in an interview. Practice your interview skills and have a list of questions to ask the interviewer. Dress professionally and arrive on time for the interview.
Follow up after the interview: After the interview, it's a good idea to send a thank-you note to the interviewer. This shows your appreciation for the opportunity and your professionalism. If you don't hear back from the employer within a reasonable amount of time, it is appropriate to follow up with a brief email or phone call to inquire about the status or outcome of your application.
In addition to these general steps, there are a few things to keep in mind when applying for a government job in Australia. Here are some additional tips:
Pay attention to the application deadline: Government job openings often have specific application deadlines, so it's important to pay attention to these deadlines and submit your application on time and in the correct file format.
Proofread carefully: Attention to detail is crucial in the government sector, and this is especially true when it comes to your resume and application materials. Be sure to carefully proofread your documents for spelling and grammar errors, and consider having a friend or professional review them as well.
Network and build relationships: Building relationships and networking can be helpful in any job search, and this is especially true in the government sector. Attend job fairs, join relevant professional organisations, and make connections with people who work in the agency or department you're interested in.
To find out more, or for assistance with your application contact Hobart Resume today!
www.hobartresume.com.au [email protected] or 1300 174 435