Entry Level Resumes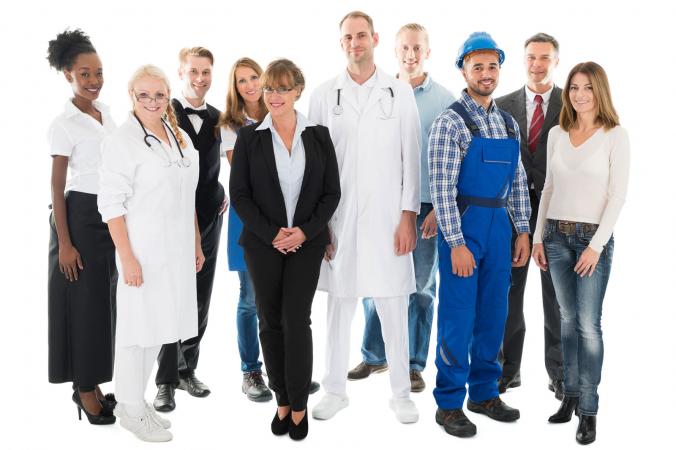 Are you looking to write your first ever resume in order to start a new professional career right after school? A well written resume is crucial in your job search, and it must present all relevant information recruiters are looking for. This is how potential employers gain an idea of your ability to accomplish the roles and responsibilities associated with the role.
Most fresh graduates are often daunted by the word "experience." Let's step back a little. To gain a first-job experience, you must be able to demonstrate prior experience. How does this make sense? Well, you first need to widen your definition of what experience is. In the case of entry-level resumes, experience may not necessarily entail prior working history. In fact, it is expected that since you are new to the workforce, you may not have ample professional exposure.
Experience does not only include professional engagements or paid work. Experience is basically just your previous record of how you were able to apply skills and competencies to achieve a set goal or objective. Every task and project that you have done so far encompasses certain competencies and skills that are required so that you are able to attentively and successfully complete process components. This is what recruiters are looking for, and if you are able to include this information in your resume, you will be well on your way to securing your first professional interview.
Here are some reminders so that you can craft a resume that comprehensively outlines your skills and expertise regardless if you have any actual work history or not:
First, write a short summary called a professional profile. This is usually the first thing your future employer will see. The profile must contain all the positive traits and characteristics you possess that will help you fulfil the role you are applying for. This short description is a snapshot of your skills and demonstrated competencies, and this must be a compelling statement which highlights your best qualities. Therefore, it is your opportunity to tell hiring managers of your strengths and potential contributions to the company.
Second, highlight your educational experience. At this point, your educational record and recent learning & development experience is vital information. Did you do particularly well in certain classes? Discuss them briefly and outline your best projects and outputs. Detail the processes you undertook and paint a picture of your problem-solving and research. You can also write about group work and how you were able to solve issues with your groupmates or committees.
Third, your experience may include your participation in internship programs or placements. Most high schools and universities offer some sort of practical program or placements that allow you to work supervised in an real professional setting. The learning that you have gained in this exercise is very valuable to your employee, as it shows you can be trusted to learn and receive training, and interact with actual clients. It will also show that you have had prior exposure in a professional environment, which is important considerations for future employers.
Fourth, you can highlight your voluntary contributions to groups and societies. Were you part of any clubs or organisations? More often than not, clubs and organisations are structured so that each member is delegated a task or a project. Project completion and management is one of the most important aspects of club participation. Highlight how you can use these experiences as a basis of how you can carry out delegated work and responsibilities in the workplace setting. Further, demonstrating volunteerism shows initiative and a commitment to a cause or a project which will definitely add to the list of factors why an employer should consider you for a role.
Lastly, highlight other special skills that you may possess. Do you know any foreign languages? Are you adept at using specialised and technical software? No project or task is too small. As long as you can demonstrate why your involvement was instrumental to the success or achievement, you can include these in your resume to paint a more comprehensive picture of your strengths and capabilities as a fresh graduate.
By taking a step back and re-examining what "experience" means and by contextualising how your previous educational and community engagements led to your professional development, you become self-ware of your own value. Thus, you become more proactive in selling your best traits.
Writing an entry-level resume can be daunting, however, you have an expert team of resume writers and HR practitioner consultants to guide you. Improve your chances at getting an enriching and fulfilling entry-level job by contacting Hobart Resume for assistance in drafting your first ever professional grade resume.