Keywords That Get You Hired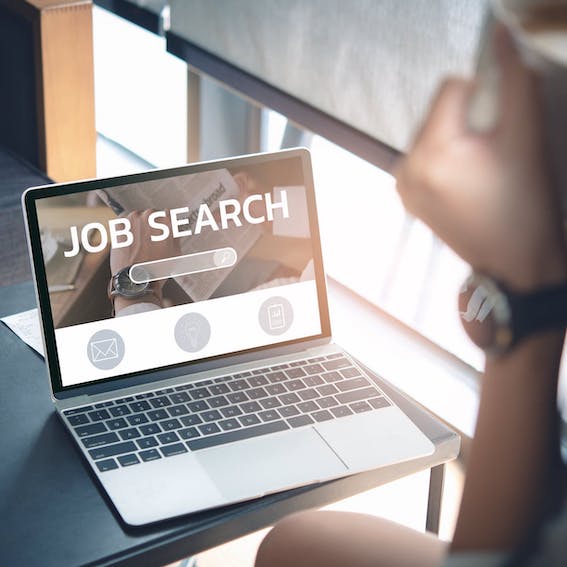 Picture the old days of "pounding the pavement", searching the neighbourhood for job prospects and opportunities: an applicant prints several dozen copies of the same resume and hands them out to any office or workplace that has a "HIRING" sign displayed out in the front. They may get hired on the spot, or they may be told to expect a call. This may have worked, before computers and artificial intelligence became popular tools for employers, but this has definitely gone out of fashion now. For most career prospects, especially in large workplaces and popular companies that receive hundreds, if not thousands of applications daily, digital tools are definitely here to stay.
A lot has changed with the way resumes are being written and more importantly, read, and the process of hiring and submitting documents has become more technologically advanced with the use of Applicant Tracking Software (ATS) technology. ATS are important capabilities that any employer can utilise, as they help whittle down the applicant pool until they are able to find the most suitable candidates for the job. But how does it work, and how do you use ATS technology to your advantage?
ATS basics
As you may have learned, ATS is an essential component of the hiring manager's toolbox: It is a programmable software that detects keywords or strings of keywords in any resume. Think of this in similar terms as search engines. Search engines like Google are equipped with components that trawl websites for keywords that are embedded in a copy. This makes it easy for search engines to pull up websites that have the corresponding keywords. For instance, when you type in "Chartered Accountant" on the Google search bar, the websites that are most optimised to display this search keyword will be the ones that are highly prominent and visible at first glance.
ATS scanners work in a similar way. The scanners can be pre-programmed to search for specific keywords, and in the context of looking for talents from a pool of submitted applications, it can pinpoint with accuracy the resumes that stand out because of their keyword richness, density and compatibility with the search criteria.
With the rising popularity of ATS scanners being used in the job market, having a bland, general resume may not be as effective, and there is definitely a need to custom-write and tailor resumes for each job. This seems like an awful lot of work, but it is important to take the time to study each job description and respond to the search criteria.
How ATS scanners filter out applicants
Although there are dozens of ATS scanners available for all types of applications, from small companies to very large multinational organisations, the principle of keyword optimisation remains consistent. Suppose a hiring manager wants to hire an administrative assistant. Some of the more common competencies required of an applicant to this role may include strong verbal communication skills, computer skills, customer service abilities, secretarial and reception duties, and the ability to answer phones and other communications.
All of these skills can be used by employers as search keywords, alongside other qualities, say, "time management", "prioritisation", "accuracy", and "composure". The ATS picks out the resumes with the greatest number of keyword hits from their preferred categories, and sets them aside as part of the shortlist.
Employers can decide on what keywords will be searched for different criteria, but the most important objective in writing ATS-optimised resume writing is to try to reflect most search criteria in your summary, job experiences, and core competencies sections.
It could also be a simple as wanting to find all candidates with 'Business Administration' as part of their education. They can set the ATS to search this too!
How to spot keywords
ATS optimisation may sound daunting at first, but with a basic knowledge of how ATS scanners are programmed, plus a bit of creativity and ingenuity, having an ATS optimised resume may be accessible to most people. All it takes is the ability to look at job descriptions or announcements and seek out the keywords that may be used to filter applicants. Often, job descriptions will feature a section that lists down what type of skills, experience, and qualifications they are looking for.
Your tell-tale clues can be in sections with the header "About You" or "What we are looking for." Some keywords may also be embedded in the copy; all you need to do is read and research currently advertised roles. Furthermore, you may also focus on the selection criteria. It is essential to add both the Essential and Desired criteria in your application if these search keywords apply to you.
ATS optimisation and landing your dream job
The most important thing in ATS optimisation is to have a keyword-rich resume that reflects an honest and accurate picture of your skills. It is counter-productive to "pad" or "fluff" one's resume with keywords or search strings that does not correspond to your actual experiences or possessed skills. Remember that you may get past through the ATS scanners, but at the end of the hiring process, you will still need to talk to an actual person who is likely to be highly trained in coaxing an honest and precise picture of your skills and capabilities through an interview.
You can learn more about ATS optimisation and the right keywords to use by getting in touch with our expert resume writers. We have helped thousands of applicants land their dream roles through our extensive experience and insights on resume keyword richness, selection criteria response, and packaging your skills to achieve the best results.

Contact us today to find out more or discuss the services we offer!