Law Enforcement Resumes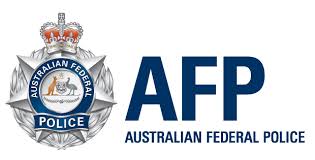 In Australia law enforcement officers can be employed by all three levels of government – federal, state / territory, and local.

A career in law enforcement can be rewarding and fulfilling, especially since policing and detective work enables you to provide services that ensure the safety and the security of the community. When applying for law enforcement placements and jobs in the security industry, it is important to be able to translate security services skills into the maintenance of law and order. Law enforcement officers enjoy a position with diverse functions and career paths, since any jobs in this industry are not just confined to one kind of position. You can fulfil common law enforcement functions by protecting others, protecting property, and keeping the peace.
Any placement in law enforcement requires the presentation of excellent credentials, and through the following tips, you can draft a comprehensive resume that will allow you to impress potential employers:
Complementary skills
In order to draft a resume that will allow you to cover many different disciplines it is important to highlight your transferrable skills. For instance, if you are a security officer with an interest in retail, your resume can be tailored to show your commitment to asset protection, loss prevention, and the safekeeping of the premises. Moreover, certain skills such as crowd management and control can be highlighted so that you can secure jobs in events security management or the like. Further, you can also emphasise your emergency response qualifications, which will allow you to work in critical environments where urgent security services are required. Your success in landing roles successfully will depend in your commitment and preparedness to take on various complementary roles.
Your resume should highlight not only your educational attainment, but also, your training and qualifications. Apart from formal education, employers in the law enforcement industry are often looking for specific qualifications, tickets, and licences. Are you trained and licenced to operate firearms safely and responsibly? Do you have the required training to be able to subdue and manage unruly guests or patrons? Can you safely manage crowds during emergency procedures? If so, you must emphasise these specialised skills and competencies by highlighting them under a separate section or header. Use strong and engaging headers such as "Key Professional Skills" or "Special Trainings and Professional Development". Moreover, you should also demonstrate willingness to adopt new policies and procedures, which entail undergoing training and enhancements to certain skills.
WHS training and cultural sensitivity
Apart from technical and soft skills in law enforcement and security services, the industry has shifted its focus to employees who are well equipped with knowledge in maintaining workplace health and safety. Apart from emphasising excellence in procedural and technical know-how, law enforcement officers must also be able to display awareness and applied knowledge in compliance to WHS standards, guidelines, protocols, and best practices. Law enforcement careers can be potentially life threatening, and WHS knowledge equips a professional in this area to avoid occupational risks and hazards. On the other hand, cultural sensitivity and the respect for diversity is also another area that has seen increased significance. It is important to be able to address this need, as communities are more driven towards responsible, ethical, and culturally sensitive public servants.
Both oral and written communication skills are important in law enforcement. Effective oral communications allow officers to liaise well with colleagues in the effort of safely and effectively administering duties according to the objectives and the policies of the organisation. Further, communication skills must also be used effectively in diffusing and de-escalating conflict. The ability to communicate with influence is highly sought after in law enforcement jobs, as it is important to be able to approach dangerous situations with temperance and with a clear head. One must not result to violence as a go-to solution, but instead, effective de-escalation methods must be attempted initially. Written communication skills are also important in fulfilling required reports and documentations.
Lastly, your key accomplishments or achievements can be highlighted both in your resume and your cover letter. These must be placed front and centre so employers will have an idea of how you are able to attain organisational and personal success in your chosen field. Moreover, certain law enforcement roles require selection criteria, which must effectively address competencies through the STAR method, which includes a statement on specific situations. Examples should be able to illustrate the Situation, Tasks, Actions, and Results. By highlighting your key contributions and outputs, employers have a clear picture of what they could expect should they take you into their team.
Are you a law enforcement professional in need of a fresh resume and selection criteria documents?
Look no further!
Hobart Resume has helped individuals land highly coveted jobs in law enforcement. Contact us on 1300 174 435 or [email protected] today to know more about our resume writing and career consulting services.