How to Prepare for your Online Video Interview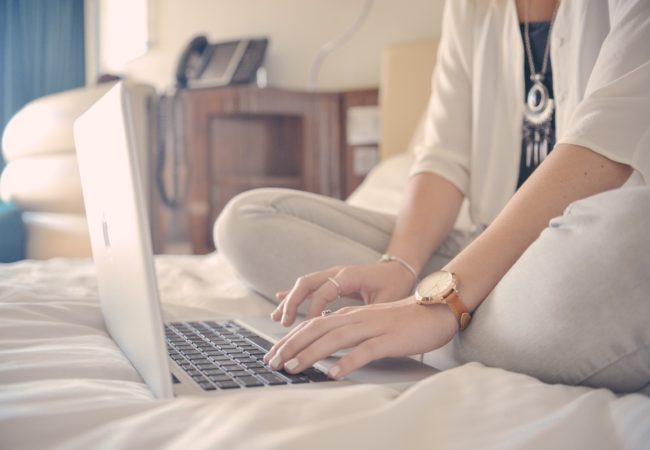 The COVID-19 pandemic brought about diverse changes in the way that we do business. Work has gone increasingly digital, especially with the shift to online methods of communication and collaboration within teams. We found ourselves moving to the digital sphere, with most meetings being conducted through online videoconferencing applications such as Zoom, Skype, Google Meet and Microsoft Teams, to name a few. Even conference, seminars, and learning sessions have adopted modern technology tools and have transitioned into the webinar format, taking advantage of videoconferencing tools and their robust interaction and collaborative features. With this shift to the digital sphere, our habits, attitudes, and workflows changed as well.

One of the most important parts of business processes that have also followed the shift to digital methods in the post-pandemic era is the interview. Traditional interviews often require both interviewer and interviewee to interact face-to-face, and this was a preferred method as meeting in person presents various opportunities to observe the small nuances. Body language, speech patterns, and self-esteem are just some of the aspects of communications that can be gauged freely and effectively during the interview, that's why for some, face-to-face interviews are stillpreferred.

Adapting to contemporary challenges, however, some companies have employed the use of videoconferencing technology and the norms, behaviour, and standards followed after. This presents applicants with a challenge. With the new medium in which interviews are conducted, what are the new norms and etiquette to be observed?
Here are some of our tips for preparing for an online interview:
Prepare as you would for a face-to-face interview
We have fool-proof tips in nailing your interview through careful and deliberate preparation. Be ready to answer difficult questions. Practice your body language and convey a natural and sincere demeanour. Also, be aware of how your strengths and weaknesses stack up against the job description and its requirements. Prepare your own questions for the interview ahead of time. Lastly, be aware of your expected salary and be realistic with your expectations from your employers. Read more about these tips here.
Dress for the interview and look professional
Needless to say, face-to-face interviews require that you come in on time, dressed to impressed, There are countless articles and tips online on how to dress for an interview, with some blogs or advice columns advocating for formal attire, whereas some tips call for smart casual or semi-formal outfits. We believe that it is often better to be overdressed than underdressed, although your outfit must always match the profile of the company. If it is a creative company, let your personality shine through with stylish yet still professional clothing. However, for other more traditional roles, it is better to be on the safe side with business formal or formal clothing.
For online interviews, on the other hand, although only half of your body will be seen through the camera, make sure that you are still dressed as if going to a face-to-face interview. Even if you are taking the interview from home, this is not an excuse to dress down. Show up with tidy hair and with tasteful and subtle makeup. For men, clean shaven and tidy is key. Make a good first impression by not letting your standards down even though the interview is done virtually.
Set up your computer and your background
The COVID-19 era 'Zoom boom' has allowed us to adapt to new norms and etiquettes on virtual interactions out of necessity. By now, you would have already experienced being in a videoconference. One of the things that we have learned since the early days of the pandemic is how to set the stage for virtual interactions.
Make sure that you are in a well-lit spot, preferably close to a window with natural light and ventilation. This will give you good lighting that will illuminate our face and your immediate background for the interview. If this cannot be achieved, you may make use of a floor lamp with a diffuser or a lampshade, or even invest in a ring light that will come in handy for other uses. Just make sure that the lighting is even and well-distributed. Also make sure to conduct tests of your webcam and microphone beforehand to make sure that they are working.

Furthermore, apart from making sure that your internet connectivity is sufficient for the interview, one must also be aware of security configurations and etiquette, as described here by the Australian Cybersecurity Centre of the Australian Signals Directorate.
Maintain good body language
A virtual presence is very different from appearing face-to-face. The digital medium presents challenges in two ways: first, since only your upper body is usually seen, there is closer focus on facial expression and gestures as the screen presents a "larger than life" image of the speakers. Secondly, however, the digital medium does not as easily and accurately convey tone, mood, and perception. One has to be careful and mindful as to not appear bored, distant, or disconnected with the interviewer.
Digital experts suggest still making eye contact with the camera. We are usually tempted to be conscious and hyper-aware of our mirror image on the screen, and this is something to be avoid. Looking at the camera will make the virtual interaction as natural and as genuine as possible. Maintain good posture, do not slump or slouch, and make hand gestures as natural and non-contrived as possible.
Avoid distractions and noise
If it can be helped, avoid any external noise or distractions that could affect the way the interviewer understands your responses. Situate yourself in a quiet room where you will not be bothered or disturbed by other members of the household. Discuss this ahead with your housemates so that they know that your privacy is critical for this session. If you live with small children, make sure to leave them in the care of a responsible adult who will make sure that your session goes on uninterrupted.
Other things to be conscious about are household pets and/or animals, noisy appliances such as televisions, radios, vacuum cleaners, or blenders, and slamming doors. Another usual culprit in noisy virtual interactions are fans that may be blowing directly into your microphone. Also, refrain from doing anything else during the interview, as keystrokes or clicks register loudly during web conferences. Lastly, observe videoconference etiquette and temporarily mute your microphone when there is external noise such as coughing, sneezing, etc.

            Having prepared for your interview, you are now on your way to securing that coveted position. For further help in your preparation process, consult with us today on interview questions and preparing your responses. Apart from resume writing services, Hobart Resume can also assist you in packaging yourself for interviews, online or otherwise.
Please contact us direct on [email protected] or call us on 1300 174 435 for an obligation free discussion and quote.