Teaching Resumes and Cover Letters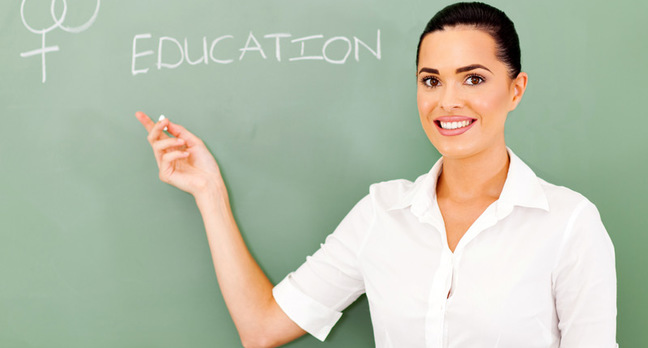 Having a great resume and cover letter is crucial to securing an interview to any teaching role. In Australia and throughout the world, teachers are highly sought after because education in all levels is an important priority. To get your foot through the door, and to leave a good impression on the selection panel, you must be able to submit a resume that presents you in the best possible light. Your resume and supporting application documents must be able to get a quick summary what sums up what you have achieved in your career so far.
As in writing resumes for any other discipline or field, teaching resumes must provide quick facts so that a recruiter will be able to figure out immediately if you are the right match for their requirements. You should be able to outline your subject specialisations, certificates, and experience right away so that you can ensure that all of the most important elements are easily visible. To produce an excellent resume, you must bear in mind these 5 considerations:
Show your passion for teaching
Your passion and enthusiasm for providing uplifting and positive learning experiences to your students must be palpable in your resume. Demonstrate how you were able to make a difference in your students 'educational journey by outlining examples of initiatives and programs that you have started to go above and beyond the normal curriculum. Make sure to involve other extra-curricular activities, which show your commitment to providing holistic experiences and well-rounded and versatile learning opportunities for your students. By writing detailed job roles, you should be able to outline how each task and role was done towards the achievement of important educational goals for the individual and the group.
Demonstrate your credentials and key accomplishments
Front and centre of your resume should be your key accomplishments and credentials. Usually, at the top of the first page of your resume, an employer should be able to see your certifications, trainings, seminars and other professional development and enhancement programs. At the end of each job role, you should also be able to outline all of the special projects and professional highlights that you can champion so that employers get a sense of how you pursue excellence on a day-to-day basis. Do you have any specialisations? Have you attended enhancement conferences where you learned a novel approach to educational services delivery? Are you aware of other educational approaches and strategies that result to more compelling outcomes? Make sure that you structure these sections so that they are at a prominent part of your resume.
Choose appropriate referees
Selecting referees for a position is a no-brainer. When writing referees, focus on those who can provide a good word for you in terms of performance and team dynamics. Listing referees who were superior to you goes a long way in giving your potential employer confidence, as you are willing to be put under scrutiny in case they contact your immediate supervisor, principal, or school administrator. Employers prefer principals or deputies over colleagues or friends, as the latter may have biased opinions about your capabilities and credentials.
Ensure keyword density
Most resumes in the educational sector are uploaded or processed through ATS these days. ATS or Applicant Tracking Software are systems that help facilitate the hiring process. Selection processes often begin with the ATS filtering through hundreds of applications to set apart resume submissions that have the most coincidence with the set keywords for the job. The intelligent system can detect highly qualified applicants because of keyword density, or the amount of instances that certain important keywords appear in a resume. Therefore, it is important to be able to write detailed, comprehensive, yet concise accounts of your own personal work experiences. A successful ATS round will allow you to advance to the next stage, in which further documents are examined, or you are called in for an interview by a hiring manager or supervisor.
Write compelling selection criteria responses
More often than not, educational institutions will rely on a set of criteria that will allow them to carefully assess candidates and applicants for the job based on how well they can fulfil certain roles and criteria. Selection criteria items are competency-based requirements that must be addressed by applicants through anecdotal evidence and situational examples that clearly illustrate their capability to respond accordingly to given situations. The best practice in this regard is to approach all selection criteria responses via the STAR method, which calls for an outline of Situation, Task, Action and Result as a way to tell a story of how you were of great influence to a success of a particular task or project. A well written narrative response must answer the STAR criteria directly. Note that each and every position may call for different criteria, so a customised response must always be written specifically for a particular role.
By highlighting your key achievements and accomplishments, both in the classroom and the administrative side of the teaching job, you are afforded the chance to manifest your contributions to your school and your students. Your resume should reflect your passion and your commitment to the job. Most importantly, your resume should be clear, and simple, and with a logical structure that immediately sells you as a prospective employee.
With these tips in mind, you can get in touch with Hobart Resumes so that you can be more informed of the resume writing process. Our professional resume writers and consultants are equipped to provide information and guidance in in helping you draft a resume package that will allow you to best your peers. Contact us now to make sure you don't miss out on your dream job!