From Good to GREAT: How to Revamp Your Resume the Hobart Resume Way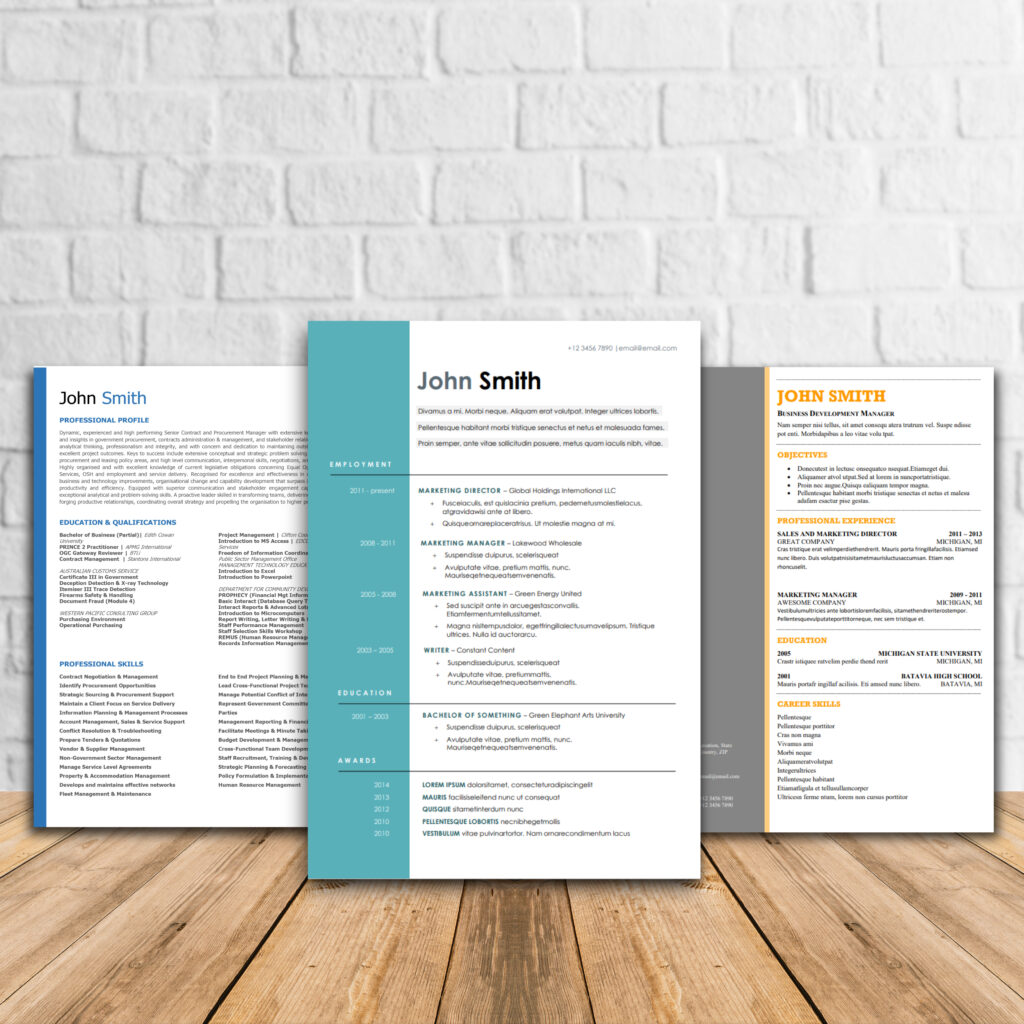 Internet articles and blog posts may make resume writing appear as if it is an intuitive and easy thing to do. However, through our experience in helping customers in their hiring journey, resumes are often taken for granted as the most important tool that you can possess to increase your chances of being hired. Most customers also find the experience frustrating and even discouraging, as there is simply a huge amount of information on the subject. There are also seemingly hundreds of ways that a resume could go wrong. Human resource professionals and practitioners highlight the importance of writing a compelling resume as it is a window to the applicant's competencies, skills, and important achievements that will determine their job fit and suitability for certain roles. However, writing a resume, especially if you're a beginner at this field, may be a daunting exercise.
Most of our customers do not exactly know how to highlight their own skills and competences. There is certainly a lot of difficulty in trying to sell oneself, perhaps out of modesty, or out of the fear of sounding too self-important. However, there is a perfect balance between coming off as arrogant or too proud and knowing exactly one's worth in terms of how you could potentially contribute to a highly productive team. Through years of experience, we have determined a key formula to resume writing. Here are some great tips to get you started on your resume-writing journey:
Build a strong Professional Profile
Just like a hook or a selling point in a business pitch, a professional profile is the first thing that your employer will see. It is important to make sure that this statement is filled with relevant detail that will be attractive to an employer. A well-written professional profile will offer your employer a summary of your educational and professional achievements, as well as provide a brief description of you as an overall package. In this section, employers will look at your competencies, behaviours, objectives, and targets in securing your respective role. the professional profile has the most chances of calling your reader to action, and with a strong and impactful statement, the professional profile will assist you with capturing the interest of your reader.
2. Outline your Core Competencies
At Hobart Resume, we spend a considerable amount of time in perfecting your list of core competencies. We devote a section on core competencies because these are not to be taken for granted. As you progress within your chosen field, your list of competencies grow with every project or special task. Therefore, core competences may include broad categories or areas of skill and expertise to help your employer have a better idea of what else you could contribute to the team.
For instance, anyone who highlights their competencies in administration may appear as someone competent in handling competing priorities in the office such as payroll, personal management, and compliance to standards and regulations. Other areas that are suitable for the section on core competencies within the resume include communication skills, specialised niche areas, interpersonal skills, ability to adjust and transition, and positive behavioural traits and characteristics that will help you thrive in highly complex and challenging environments.
3. Add comprehensive details
One of the most common pitfalls in resume writing is assuming that your employer will know the type of work or daily tasks and responsibilities that go under any role. It is the resume writer's responsibility to paint a clear picture of what it is that you did in your previous roles so that you are able to present a more detailed summary of your suitability as a prospective employee.
Administrative functions or clerical tasks, for instance, may differ from one company to another. Some companies may limit administrative tasks to routine functions, whilst other companies may include a wider subset of skills and competences to include financial responsibilities, personal management, human resource coordination, and the use of company resources. Furthermore, by outlining your specific skills and responsibilities in your job description, you also stand a good chance at passing the applicant tracking software (ATS) which is an industry standard amongst high-ranking companies and employers in Australia.
4. Highlight your Key Achievements      
Whilst it is important to outline your daily task and responsibilities as well as your typical roles and functions in each job role, it is also important to have a separate section for key achievements. This information details the special projects, awards, recognition, and more concrete changes and contributions that you have added to the team. Key achievements are often backed by numbers, statistics, and distinct outcomes, showing that the success of these projects may not have been possible without your input. They enhance the details of your responsibilities and roles by highlighting the special ways in which you were able to go above and beyond what was expected. This section may also show how you were able to resolve highly challenging issues. More importantly, it presents a more accurate and visual picture of how you are able to put your core competencies into work.
5. List down your references
Lastly, more and more companies and employers request that your reference are included in the resume. Supplying a list of credible references, especially your previous direct reports and superiors may help you in securing your coveted role. Your previous managers and supervisors have the best insights as to how you could perform under different scenarios and when contacted by employers, they will be able to vouch for your statements as outlined in your resume. It is therefore important to approach your references and inform them that someone from your prospective employer may contact them for reference.
In line with current resume practice, applicants can be rest assured that their documents will be treated with utmost confidentiality and regard for data privacy and security. Most companies may have an information disposal system where unsuccessful resumes are destroyed or deleted from the system in a secure manner. However, whilst listing down references is standard practice, it has also been increasingly common to have resume references on a "per request" basis. Should you have misgivings about data security and privacy, you can always let your prospective employer know.
Contact us today to start building a compelling and effective resume.